If you are looking for a Naperville traffic lawyer, then you have come to the right place! Our office deals with all types of traffic violations. We know that past convictions can cause problems down the road, such as increases to insurance and loss of driving rights. At Ktenas Law, we want to help you avoid these negative consequences by getting your charges dismissed or reduced so that you do not suffer in the future.
Thanks to our experience and knowledge of Illinois law, we have helped many people like yourself get back on track after receiving a ticket and keep a clean driving record! Our traffic attorneys help drivers throughout Cook and Dupage County, schedule your free consultation today, call us at (708) 465-1040.
How an Attorney Can Help with Traffic Tickets
If you decide to fight a traffic ticket, it is important to have a Naperville traffic lawyer on your side. This will help you understand what penalties are involved so that you can make an informed decision about whether to accept the ticket or go through with fighting it in court.
Paying a ticket and moving on may seem like the easiest option, but traffic tickets can have a serious impact on your driving record. More severe penalties like speeding in school zones or DUI can result in increased auto insurance rates or even revocation of your driver's license!
It is important to know the consequences of not fighting your ticket. We're here to help you fight for what is rightfully yours. Our attorneys are experts in this field and they'll work hard to get you the best possible outcome. Contact our law firm today for more information about how we can help!
Benefits of Getting a Naperville Traffic Lawyer
Not only do you need to know when it is beneficial to fight a traffic citation, but you also need to know how to handle traffic court. Luckily our attorneys have extensive experience with this and can help you with:
Preparing for your traffic court appearance.
Building a strong traffic violation defense
Explaining your situation to the judge.
Representing you in court.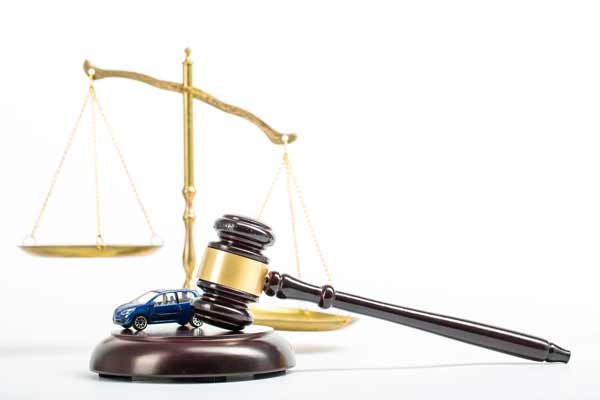 Our attorneys are experts at handling tickets of all types. They know how to get you out of trouble with fines, points on your license, and other consequences that come from traffic violations. We'll make sure you have the best chance possible for success when fighting your ticket!
Traffic Tickets Our Attorneys Can Help You With
Our lawyers handle a variety of traffic violations, including:
Running a stop sign or red light.
Driving without proof of insurance, registration, or license plates on the car
Passing school buses or school zone violations
DUIs and open containers
Overweight trucks
And much more
We handle all sorts of traffic violations! Don't hesitate to contact us with any questions you have about your specific situation.
How Long Does a Traffic Ticket Violation Stay on Your Driving Record in Illinois?
You may be wondering how long a ticket stays on your Illinois driving record. The answer is that it depends on the type of violation and what happened as a result. Moving violations such as speeding, disregarding traffic control lights, improper lane usage, etc. will stay on your driving record for four to five years from the date of conviction.
If the ticket leads to the suspension or revocation of your drivers' license, then the information will stay on your driver's record for seven years from the date it is reinstated. Alcohol and drug offenses permanently remain on your driving record in Illinois.
Review Your Case With the Attorneys at Ktenas Law
The best way to avoid this is by hiring an attorney with experience who can help get any criminal charges dismissed or reduced so they don't show up on your driving records at all. Our Chicago Traffic Lawyers will work with the prosecutor and judge in order to reduce any fines or penalties associated with the violation so they don't affect your driving privileges or car insurance rates.
We know Illinois traffic law inside and out, there's no risk of us missing something important like when tickets are eligible for expungement, which means they won't show up on your records. Give us a call today before it's too late, keep your driving record clean!